Fuel your business growth with our metaverse development solutions across the entire metaverse continuum. 
01
Metaverse Game Development
Leverage the expertise of our metaverse developers to facilitate your metaverse game development projects across VR headsets, consoles, and mobile devices. Our developers help you ride the new wave of the virtual gaming ecosystem with advanced technological trends. We create meta games that offer highly immersive playability to your players.  
Characters
Environments
Props
Up Next
Let's Get Started With Your Metaverse Project Together
Take a look at our strategic approach to developing your successful metaverse projects.
.01
Requirement Analysis
Begin with a clear vision of your metaverse project. Tell us your objectives, target audience, and the experience you want to create for your users. 
.02
Expert Consultation
Our metaverse experts will work closely to refine your vision, create a custom strategy, and outline the technical requirements for your project that align with your goals.
.03
Design and Development
Our team utilizes their expertise to bring your metaverse concept to life. Our developers consider your needs and create a captivating and technically sound metaverse. 
.04
Testing and Iteration
Before launch, our team performs rigorous testing to ensure seamless functionality and a bug-free experience to enhance user satisfaction, exceeding your expectations.  
.05
Launch
After successfully passing multiple stages of quality assurance, your project is set for release on your desired platform and ready to conquer the market.
Players In Metaverse Enterprise Solutions Across Different Verticals
We are an expert metaverse development company offering industry-wide innovative metaverse development solutions to help you shape your business growth.
Metaverse Real Estate Development
Create virtual properties and immersive tours with our metaverse real estate development.
Metaverse Education Development
Make the future of learning more impactful with our metaverse education development.
Metaverse eCommerce Development
Elevate your virtual shopping experience with our metaverse eCommerce development.
Metaverse Social Media Development
Acquire high-end game development for your latest gaming consoles.
Metaverse Entertainment Development
Immerse in a vibrant entertainment world with our metaverse entertainment development.
Get started with your metaverse journey with the right skills and the right talent by your side to make your long-term goals achievable.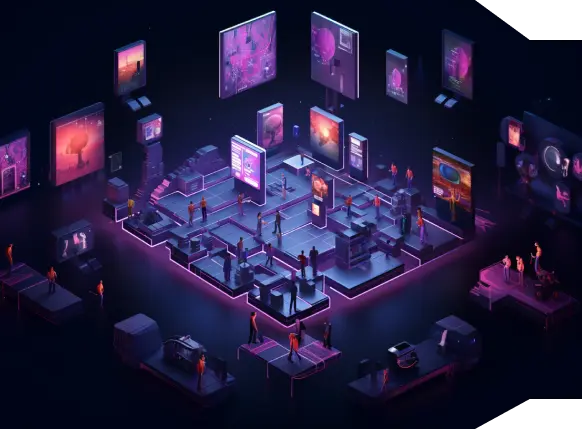 Blockchain Understanding
Our metaverse platform developers possess a solid understanding of blockchain technology to ensure a transparent metaverse platform. Besides, a basic knowledge of our blockchain developers also ensures your metaverse's security.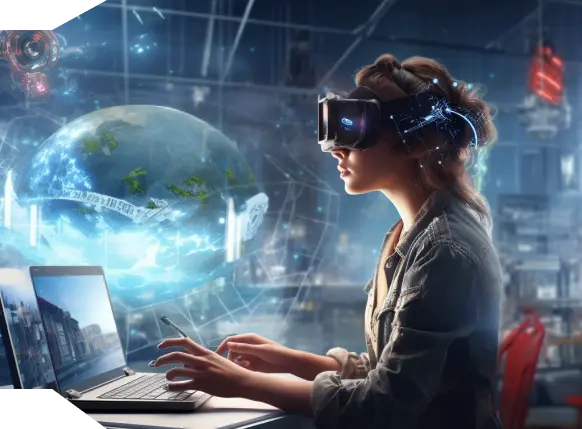 Proficiency in XR Technologies
An actual metaverse experience with real physical simulations is impossible without good expertise in XR technology. Owing to this, our metaverse developers are masters in XR technology for creating compelling metaverse experiences.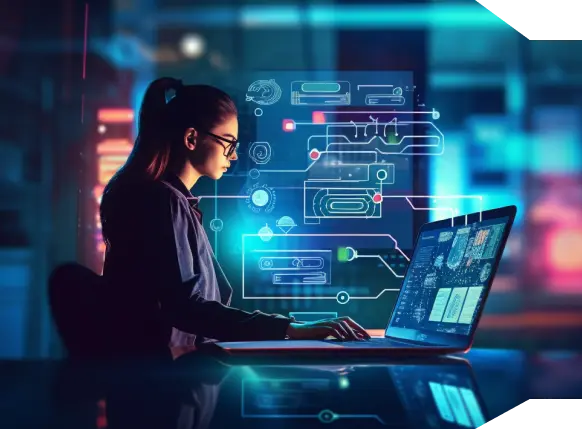 Expertise in Programming Languages
Precise knowledge of our top metaverse developers in different programming languages such as Python, Swift, and Java makes them the perfect fit for developing metaverse projects. Diverse programming language skill is what makes our developers stand out.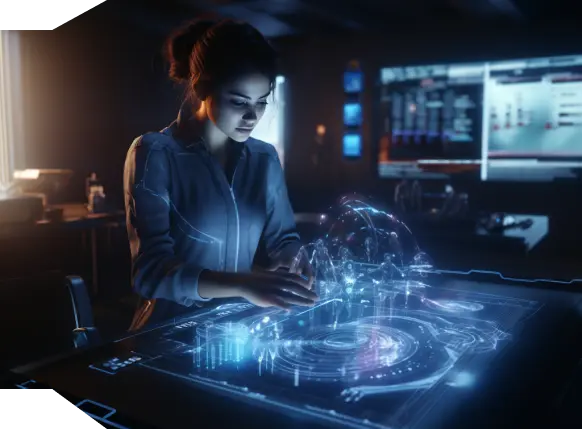 Design and Animation Experience
The specialized skills of our design team in designing and animation create the most captivating and interactive meta-environment that enhances user engagement and makes the virtual environment feel more lifelike, similar to a real-life experience. 
Form a transformative partnership with our seasoned masters, who are dedicated to bringing you a tangible level of success. 
Talented Pool of Meta Experts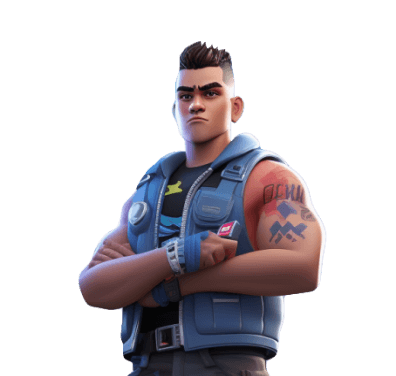 ---
Guaranteed Security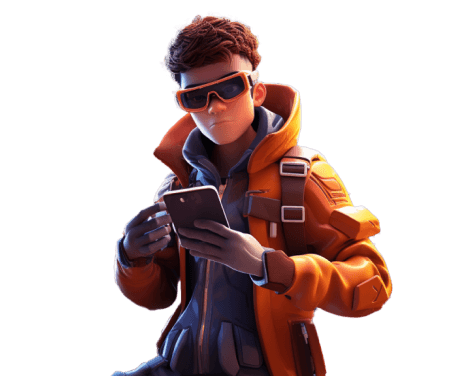 ---
Modern technology Trends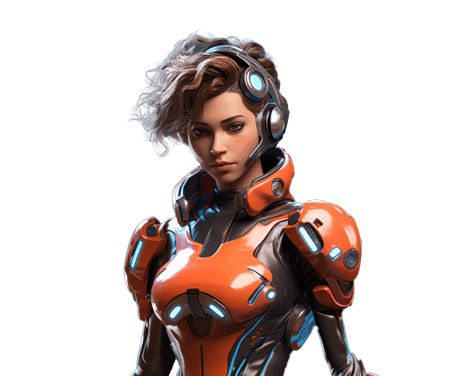 ---
Productive Outcomes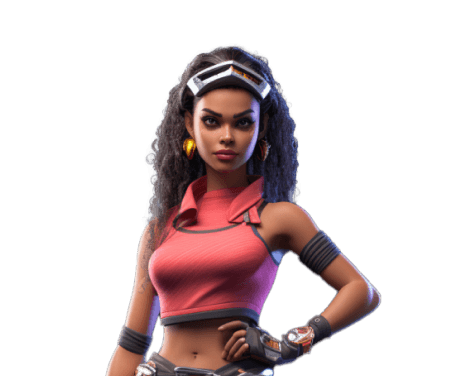 ---
FREQUENTLY ASKED QUESTIONS
Metaverse has opened scores of opportunities for various businesses and is intended to change the future of business. Businesses belonging to various industries are making the most out of metaverse development solutions to achieve scalable results and objectives.
Businesses across the business world are getting tons of benefits through metaverse development in a number of different ways including:
Bringing a real-time experience to the users

Enhancing the client base

Improving the business profitability

Offering a unique way to communicate and engage with the clients

Giving an innovative approach to showcasing and selling products

Forming a better team collaboration

Providing better advertisement opportunities
InvoGames leverages the potential of artificial intelligence to offer a range of metaverse development services to provide a seamless experience to clients. With our metaverse development service, our developers ensure to take your experience to another level with glitch-free meta projects.
Apart from this, we provide decentralized metaverse platforms to our clients using blockchain technology that makes them more secure and protected. Moreover, InvoGames strives to cut short your development expenses without compromising quality standards that let you stay within your budget and boost your overall experience.
Our metaverse development company builds robust metaverse space packed with exciting features to make the interactions in the simulated 3D environment as real as possible. Metaverse development requires a combination of state-of-the-art technologies to offer a truly immersive experience to users similar to the physical world.
However, for an interactive virtual experience, metaverse development incorporates different technologies such as:
Virtual Reality

Augmented Reality

Artificial Intelligence

Blockchain Technology

Web 3.0

Neural Technology
The cost of metaverse development services is not standard as it varies as per the need of the clients and most importantly, the project nature. There are certain factors that influence the metaverse development price. This includes the time frame, tools and technologies used, and metaverse type and complexity. However, the generalized cost to develop a fully functional and immersive metaverse ranges from $30,000 to $ 300,000 depending on multiple factors.
The entire team at InvoGames strives to bring perfection to your metaverse development projects. Our metaverse development team scrutinizes all your project demands and ensures to deliver productive outcomes that bring unparalleled benefits to your business.

Using the right tools and technologies combined with an in-depth understanding of your project, our metaverse developers ensure to offer result-oriented solutions that cater to all your requirements. From project ideation to designing and development, our team provides massive support during the entire project lifecycle.
For creating a decentralized metaverse platform, metaverse developers are inclined to use different metaverse development tools to create a 3D meta environment. Different metaverse development tools include:
Blender

Webaverse

XREngine

HyperCube

JanusWeb

WebXR Device API